Nice to have you here! On this website you will find everything about Stefan Petricks current work and related projects which accompany people on their journey towards their full potential. Towards the essence and the core of themselves. My passion is to work with people looking for more abundance in their lives and also for those who are maybe having a hard time right now – looking for healing and inspiration for their next steps. It´s meant for every single one – it´s for guys like you.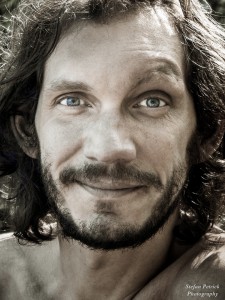 Here it´s possible to explore all that is offered to you,  the Seminar Centre that you are invited to visit and some short answers to questions people frequently ask.
Testimonials is a collection of what participants shared after attending one of my former workshops and seminars. Maybe you are curious also to check out the links to friends and teachers who inspired and enriched my life & work. These lovely guys supported me to realizing who and what I become  today. In the blog I randomly collect some wise or funny words, that make me smile for several reasons.
I invite you to reading these pages and please feel free to get in touch personally by leaving me a message.
I hope I meet you one day, whoever you are reading this, eighter at something that is offered here to you, or at another occasion.
With love,
Stefan also known as "Pit"